Welcome to Trackers Safari Lodge Bwindi. We appreciate your booking and look forward to welcoming you.  The following terms and conditions automatically apply to services offered by Trackers Safari lodge once a quote has been issued. Non-adherence to our terms and conditions may result into withdrawal of contract rates and release of booking LODGE ONLY RESERVATIONS Rooms can be held for up to 7 days. After 7 days' rooms will be released if the deposit has not been paid.
Payment Terms Payment terms are as follows: 
20% non-refundable deposit upon receipt of invoice Final balance due 30 days prior to arrival. Accommodation bookings within 30 days of arrival – full payment due upon receipt of invoice If payment is not received in accordance with our terms and conditions, we reserve the right to cancel the booking and release the rooms.
All rates are subject to increase without notice due to factors beyond our control such as, but not limited to, Government levies and taxes.
Cancellations or a reduction in services are charged as follows:  Cancellations received more than 30 days prior to arrival – Deposit forfeited Cancellations received less than 30 days prior to arrival – 100% of the invoice No refunds are due for any unused accommodation.
Force Majeure
We regret we cannot accept liability or pay compensation where the performance or proper performance of our obligations is prevented or affected by any event which we or the supplier of the service(s) in question could not, even with all due care, foresee or avoid. Such events include war or threat of war, riots, civil strife, border closures, unexpected government acts, terrorist activity, industrial disputes, natural or nuclear disaster, extreme weather conditions, fire, technical and/or mechanical problems to transport, road closures, disease and all similar events beyond our control.
Jurisdiction
The principal company is incorporated in the Republic of Uganda and it operates under the laws of Uganda. Your contract with us and matters arising out of it will be governed by the laws of Uganda.
Enjoy a Serene Experience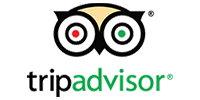 My stay here was beyond five star. The rooms are very clean and comfortable. Waking up to a Breathtaking view of the Bwindi Impenetrable Forest is priceless. The staff are pleasant and the food delicious.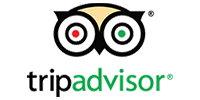 What a wonderful property! The food was perfect, the bar was so fun, the staff more than accommodating. The lodge is beautiful and well staffed. The accommodations were excellent. The rooms were huge, the shower was amazing too after a long trekking day with the Gorillas. We enjoyed our morning coffee on the balcony and didn't want to leave.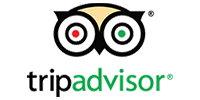 Our tour company, Abercrombie & Kent normally books guests into Sanctuary Lodges. Since they were booked, we were sent to Trackers. While I'm sure Sanctuary was lovely, it would be hard to beat the charm of Trackers. The wooden "cottages" with verandas had magnificent views of the area. They were well appointed and comfortable. The staff were exceptionally friendly and the food was amazing. I would recommend this lodge to anyone and would book there again.