Muyanga Waterfall Walk In Bwindi
Bwindi Impenetrable National Park is not a place you drop in for just gorilla trekking and leave immediately. It's about total immersion and turning around your lifestyle in the purest yet most pristine of surroundings. The selection of nature walks here are just about that. They go along in helping travelers take stock, reboot and rebuild themselves.
This trail is highly recommendable for the kind of traveler who wants to see sights and sounds of the forest without going through hell. It is the ultimate bonding experience for families as it can easily be hiked by children. The hiking trail is well developed offering a gentle hiking experience.
It starts from Buhoma along the River Ivi-Nkuringo trail. It climaxes at refreshing powerful waterfall that cascades over a 33 meter high slope. At its floor, you will find lots of ponds with crystal clear water where you can have a refreshing swim.
Enjoy a Serene Experience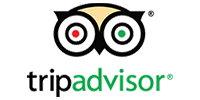 My stay here was beyond five star. The rooms are very clean and comfortable. Waking up to a Breathtaking view of the Bwindi Impenetrable Forest is priceless. The staff are pleasant and the food delicious.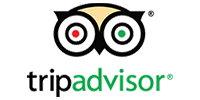 What a wonderful property! The food was perfect, the bar was so fun, the staff more than accommodating. The lodge is beautiful and well staffed. The accommodations were excellent. The rooms were huge, the shower was amazing too after a long trekking day with the Gorillas. We enjoyed our morning coffee on the balcony and didn't want to leave.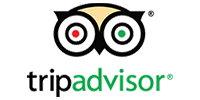 Our tour company, Abercrombie & Kent normally books guests into Sanctuary Lodges. Since they were booked, we were sent to Trackers. While I'm sure Sanctuary was lovely, it would be hard to beat the charm of Trackers. The wooden "cottages" with verandas had magnificent views of the area. They were well appointed and comfortable. The staff were exceptionally friendly and the food was amazing. I would recommend this lodge to anyone and would book there again.