Rushura Hill Walk In Bwindi
This nature walk is especially loved by tourists on photographic tours in Uganda, this stretch of Bwindi jungle walk will leave you at a loss of words. It takes place along a scenic trail that gradually rises to an elevation of 2,500meters above sea level. This hike gives you a chance to catch a bird's eye view of Queen Elizabeth National Park, a savannah gem beautifully laid out at the heart of the river valley. If it is a clear day, you will catch sight of its sky blue lakes too, Lake George and Lake Edward.
Depending on the weather, you may also get a chance to see the snow caped peaks of Mountain Rwenzori from the Rushura trail, you are bound to drool over it. It looks like a creamy vanilla ice cream served in a chocolate flavored corn-cup. At night, you will see the active craters atop Mountain Nyiragongo light up the sky with its yellow-orange glow. Truly beautiful!
Enjoy a Serene Experience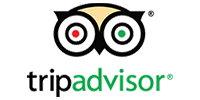 My stay here was beyond five star. The rooms are very clean and comfortable. Waking up to a Breathtaking view of the Bwindi Impenetrable Forest is priceless. The staff are pleasant and the food delicious.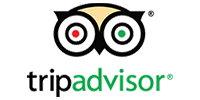 What a wonderful property! The food was perfect, the bar was so fun, the staff more than accommodating. The lodge is beautiful and well staffed. The accommodations were excellent. The rooms were huge, the shower was amazing too after a long trekking day with the Gorillas. We enjoyed our morning coffee on the balcony and didn't want to leave.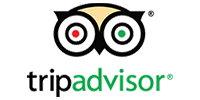 Our tour company, Abercrombie & Kent normally books guests into Sanctuary Lodges. Since they were booked, we were sent to Trackers. While I'm sure Sanctuary was lovely, it would be hard to beat the charm of Trackers. The wooden "cottages" with verandas had magnificent views of the area. They were well appointed and comfortable. The staff were exceptionally friendly and the food was amazing. I would recommend this lodge to anyone and would book there again.