Bwindi is a habitant of over 348 species of birds offering some of the best montane forest bird watching in Africa.
In here you will find 23 bird species endemic to the Albertine Rift. Examples include Short-tailed Warbler and Blue-headed Sun bird. Bwindi is equally a preferred habitat for seven IUCN red data listed species such as Common Bulbul, African Emerald Cuckoo, Red-headed Bluebill, African Blue and White-tailed Blue Flycatchers
Birding watching can be done along R. Muyanga toward magnificent waterfalls. Here you have the chance to see both water birds and mountain bird species. Among the most common bird species include Bar –tailed trogon, black bee eater, narrow tailed starling among others.
As you take a walk along Buhoma Waterfall Trail and Mubwindi Swamp trail, you will come across a profusion of finches, warblers and forest greenbul. Other notables include African broadbill, Shelley's crimsonwing, Purple-breasted sunbird , Regal sunbird,  Grauer's broadbill, Handsome francolin, Blue-headed sunbird, Cinnamon-chested bee-eater,  Black-faced rufous warbler, Rwenzori apalis, Yellow-streaked greenbul, Mountain masked apalis…the list is endless.
Birding is not only done in the Forest but will continue while at the lodge as you wake up to the sweet melodies of the different colorful bird species that you will see throughout the day in the airy gardens giving life to the lodge grounds.
Best time to visit
The breeding season that runs from March to September presents the most remarkable birding experiences. Migratory species can best be seen from November to April.
Enjoy a Serene Experience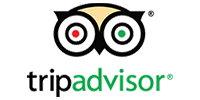 My stay here was beyond five star. The rooms are very clean and comfortable. Waking up to a Breathtaking view of the Bwindi Impenetrable Forest is priceless. The staff are pleasant and the food delicious.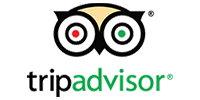 What a wonderful property! The food was perfect, the bar was so fun, the staff more than accommodating. The lodge is beautiful and well staffed. The accommodations were excellent. The rooms were huge, the shower was amazing too after a long trekking day with the Gorillas. We enjoyed our morning coffee on the balcony and didn't want to leave.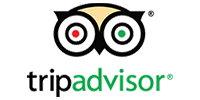 Our tour company, Abercrombie & Kent normally books guests into Sanctuary Lodges. Since they were booked, we were sent to Trackers. While I'm sure Sanctuary was lovely, it would be hard to beat the charm of Trackers. The wooden "cottages" with verandas had magnificent views of the area. They were well appointed and comfortable. The staff were exceptionally friendly and the food was amazing. I would recommend this lodge to anyone and would book there again.