Bwindi Impenetrable National park where Gorilla tracking is done covers 321 Sq.Km of montane and lowland rain forest. The Forest is a home to the worldly admired giant endangered mountain Gorillas accommodating over 400 individuals which is half of the world's population and this makes it a must for you to include Bwindi National park your list of places to visit so that you get an amazing time with our cousins from another world.
Gorilla tracking officially started in October 1993 with Mubare as the first habituated group in Buhoma sector. Gorilla Tracking can now be done in 5 different places after fully habituating more groups Buhoma alone has 5 different Gorilla Families available for tracking daily. A group of Gorillas is called a Troop / Band or Whoop. This can have between 5 -50 individual members with only 1 dominate male called a silverback.
Gorillas are primarily vegetarians, adding insects and invertebrates to supplement on their diet. Their life span in 35-40 years old with a gestation period on 9 months and the female with always remain submissive & loyal to the same silverback who impregnates her with the first baby until he dies. A female matures at 8 years old, male silverback matures at 13years the same age at which the males back turns silver.
While enjoying the beautiful Mountain Gorillas you will also get a chance to see the black and white colobus monkeys, unique Lhotse's monkey and baboons as they entertain you jumping over the trees and making interesting calls.
From Trackers Safari Lodge you can easily access Buhoma tracking area which just 5 mins drive to the briefing area and Ruhija which 1 hrs. drive to the tracking area. Gorilla Tracking takes 2 -10 hours.
Enjoy a Serene Experience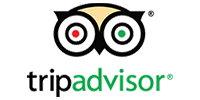 My stay here was beyond five star. The rooms are very clean and comfortable. Waking up to a Breathtaking view of the Bwindi Impenetrable Forest is priceless. The staff are pleasant and the food delicious.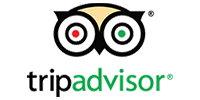 What a wonderful property! The food was perfect, the bar was so fun, the staff more than accommodating. The lodge is beautiful and well staffed. The accommodations were excellent. The rooms were huge, the shower was amazing too after a long trekking day with the Gorillas. We enjoyed our morning coffee on the balcony and didn't want to leave.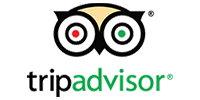 Our tour company, Abercrombie & Kent normally books guests into Sanctuary Lodges. Since they were booked, we were sent to Trackers. While I'm sure Sanctuary was lovely, it would be hard to beat the charm of Trackers. The wooden "cottages" with verandas had magnificent views of the area. They were well appointed and comfortable. The staff were exceptionally friendly and the food was amazing. I would recommend this lodge to anyone and would book there again.