Despite offering a long hike that takes 4-6hrs to conquer, this trail attracts over 2,000 nature lovers every year. It offers outstanding sightings of Bwindi's best kept secrets. These include the ever pristine Habinyanja swamp, Muyanga River, a rock that nature's forces have shaped like the map of Africa, a relatively steep ascent that is full of 220 butterfly species inclusive of endemics like Charaxes fournierae, Graphium gudenusi and Papilio leucotaenia.
For this hike you need good hiking boots with treads as you prepare to overcome its most steep stretches like Habigorogoro–Riyovi Ridge. In the end, your efforts will be rewarded with views of River Buhoma and birds like Black Bee Eaters, Pel's Fishing Owl and African Black Duck among others.
Enjoy a Serene Experience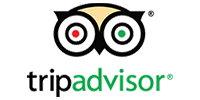 My stay here was beyond five star. The rooms are very clean and comfortable. Waking up to a Breathtaking view of the Bwindi Impenetrable Forest is priceless. The staff are pleasant and the food delicious.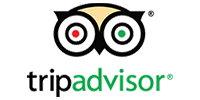 What a wonderful property! The food was perfect, the bar was so fun, the staff more than accommodating. The lodge is beautiful and well staffed. The accommodations were excellent. The rooms were huge, the shower was amazing too after a long trekking day with the Gorillas. We enjoyed our morning coffee on the balcony and didn't want to leave.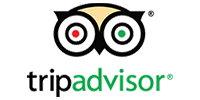 Our tour company, Abercrombie & Kent normally books guests into Sanctuary Lodges. Since they were booked, we were sent to Trackers. While I'm sure Sanctuary was lovely, it would be hard to beat the charm of Trackers. The wooden "cottages" with verandas had magnificent views of the area. They were well appointed and comfortable. The staff were exceptionally friendly and the food was amazing. I would recommend this lodge to anyone and would book there again.